News and announcements
The Peter J. Sterkenburg Maritime Paintings Foundation keeps records of the work of the artist. We request you to contact us by e-mail (Feedbackform) should you own a 'Sterkenburg' unknown to us (not published in the book 'Bound to the sea'). A digital photo of the painting in question will be appreciated.
---
You need a pdf reader to read the articles.
Download free Adobe Acrobat Reader software for your Read Pdf file with Adobe Reader on
---
Wikipedia
Since December 29, 2018, an article by Peter J Sterkenburg has also appeared on Wikipedia in Dutch, English and in German.
---
Article from De Blauwe Wimpel Nr.11 56th Year 19 november 2001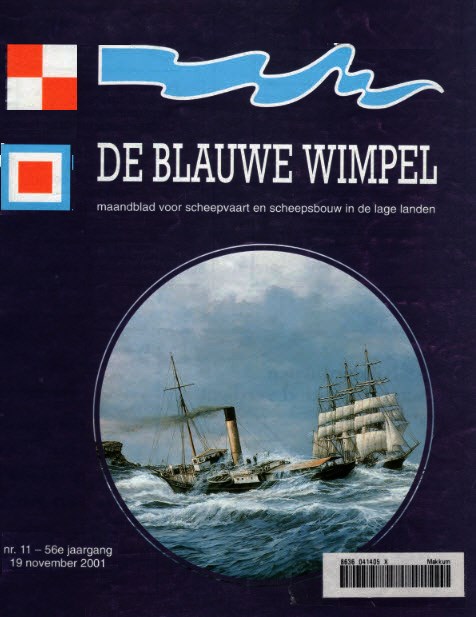 Click here for the PDF file.
---
Vastwerken
In Vastwerken (Official body of the AVOM General Association Former staff of the Royal Netherlands Navy) of December 2010 you can read an extensive article about Peter J Sterkenburg.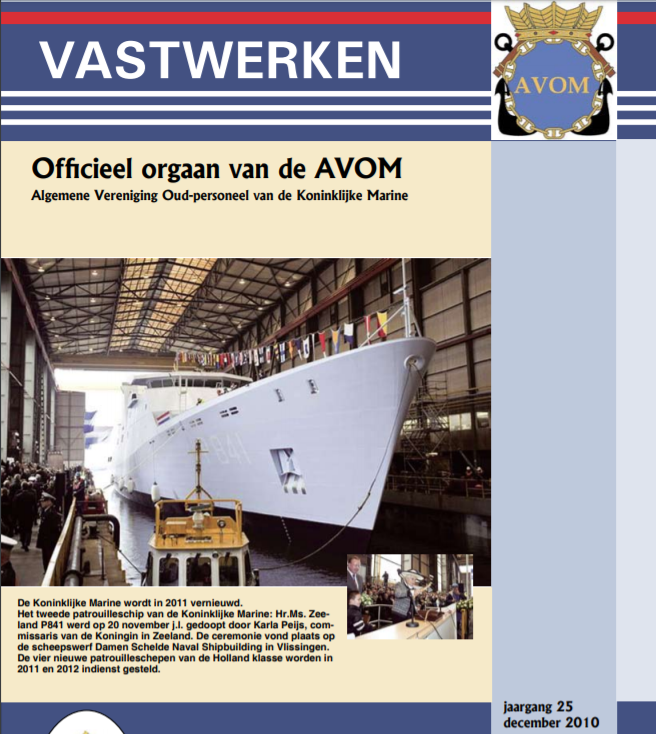 Click here for the PDF file.
---
Plaque from Peter J Sterkenburg
In memory of Peter J Sterkenburg, a plaque (made by Lia Krol) on his former home was unveiled on 1 June 2005 by mayor Chris Arlman of Harlingen, together with mayor Theunis Piersma of Wûnseradiel.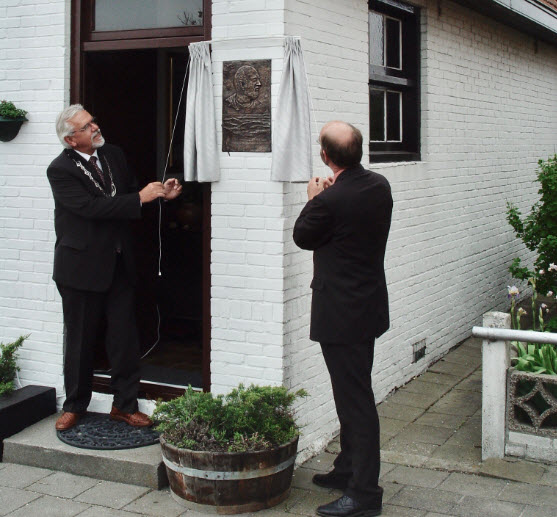 Click here for the PDF file.
---
Article from De Blauwe Wimpel from July / August 2018
In the magazine De Blauwe Wimpel from July / August 2018 you can read a wonderful article about Peter J Sterkenburg. The center page also shows a beautiful painting of Het Ij at sunset.
Thanks to De Blauwe Wimpel.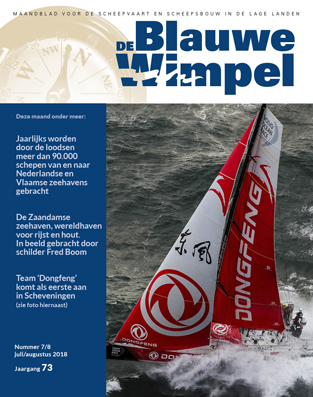 Click here for the article (PDF)
---
After the Exhibition in Jakarta (1996), Peter Sterkenburg returned to the Netherlands. The assignments kept coming in with, among other things, an assignment from VFD, the architectural firm that furnishes the Holland America Line cruise ships. This 7 meter long work presents the IJ with VOC ships for Amsterdam. The artist was unable to finish the painting, he died, 44 years old, the day before Easter in 2000. A year after his death, a biography was published by a foundation that wants to bring Sterkenburg's work to the public's attention.
New sea palace from HAL in service
You can view the full article here (Dutch), with special thanks to De Telegraaf
by JOS VAN NOORD
FORT LAUDERDALE (Florida) - When you swim with Frans and Hedwig Dingemans on the waves of a turbulent Caribbean Sea through the eleven floors of lounges, lounges, restaurants and corridors of the 'MS Amsterdam III', the latest addition and the brand new flagship of the Holland-America Line, you get the impression that you are on their private yacht. That's how they talk about it.
"It also feels a bit like my ship," says Frans (57) from Utrecht, who took care of the complete set-up of the newest HAL sea giant, a cruise ship of 61,000 tons, which bald already cost about 70 million guilders. .
"The Amsterdam is my eighth ship", says engineer Frans, designer and architect. "French is actually a genius", Hedwig whispers to me. "He has thought up everything you see. Every rug, every lampshade, every paneling, every chair, every decoration, every piece of art he had made or purchased and restored."
What you see: not only a sailing five-star hotel, but also a floating museum. A real Love Boat too, with our still beautiful photo model Appelonia van Ravestein as hostess and eega of the captain.
Antique
Frans has put art and antiques in for millions. Huge Amsterdam tile panels from the Golden Age, freshly baked in Italy, monumental paintings from the heyday of the VOC by Peter Sterkenburg, baroque angel statues from 1710, still lifes in the old style by Cornelis Le Mair from Eindhoven. But also tasteful tapestries from Barbara Broekman from Amsterdam. Dutch masterpieces, old, new and counterfeit, because that is what the Americans want: a lot of culture and that with the Holland-America Line especially with the Dutch touch.
Frans and Hedwig Dingemans: "Holidays and going out mean seeing and being seen"

"As if the waves were alive the clouds moved and the wind swept the sails ...."
Copyright Stichting Maritieme schilderijen Peter J. Sterkenburg2019 Privacy and cookies policy
Aangeboden door FRLreclame